Tray Top Drawer Units
Author: G7 Date Posted:31 March 2017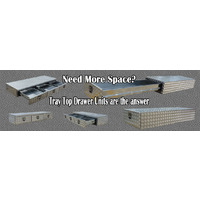 Tray Top Drawer Units
Tray Top Drawer Units are a versatile storage solution.
They allow you to gain valuable storage space for your tools and stock or perhaps your camping gear.
They can be positioned along the side or across your ute tray.
There are two options available:
The 3 drawer unit offers smaller compartments where smaller items can be securely stored and the longer single drawer unit provides a large space where longer items can be easily stored away.
The single drawer unit can also be divided up to create smaller compartments if necessary.
When positioned underneath a side opening 'One Tonner' style toolbox or a 'Low Profile' toolbox, the user can dramatically increase their useful storage space without compromising their valuable tray space.
Need more space?.....why not place a number of the drawer units side by side for a fully organised ute with easy access to all the neccessary items onboard. You can still carry large items like wheelbarrows and pallets on top.
See the our range of Tray Top Drawer units here.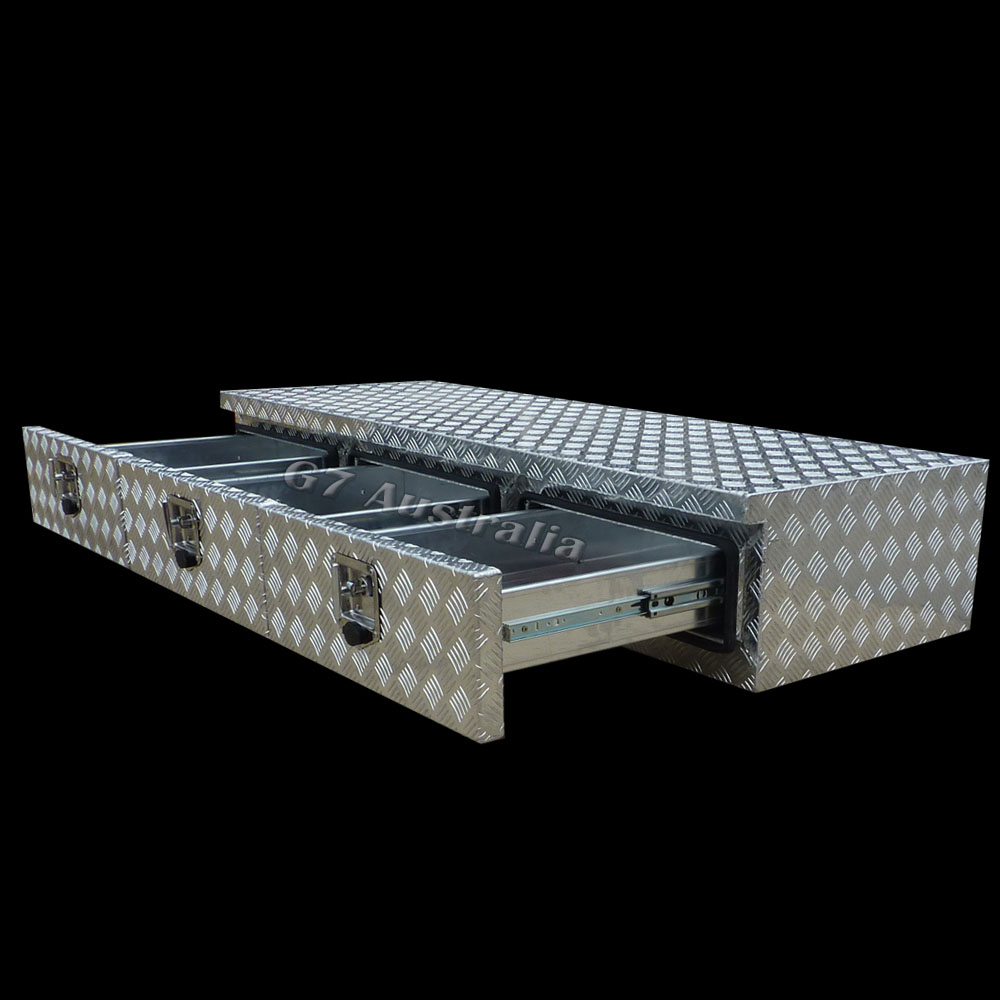 ---
Leave a comment